Retractable Chemical Injectors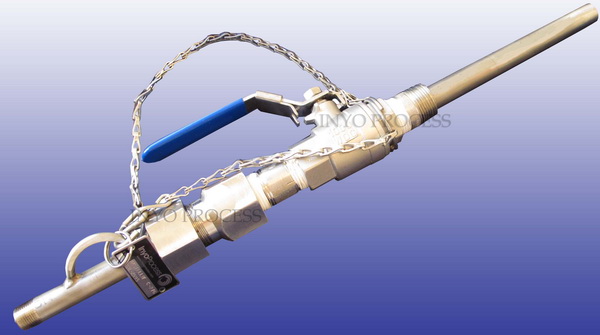 Retractable injectors allow the injection quill to be inserted or removed while the system remains under pressure. Can be used where there will be no method of shutting down the pressurized line. The use of this removable injection quill improves injection and diffusion and allow for injecting corrosive chemicals into a pipeline without damaging the pipe or threaded port at the injection point. By injecting into the center stream of the pipe, the turbulent, higher pipe velocity improves chemical dispersion and results in a homogenous chemical mix.
This type of retractable injector has been known in the past as a "corporation stop injector", however high quality ball valves offer many advantages over the older style that uses a corporation stop for the shut off valve. The ball valve nipple will have a smaller gap between the quill and valve and reduce rattling due to flow turbulence in the pipeline.
Available in ¾", 1", 1-1/2" & 2" sizes and larger custom sizes.
Materials include:


All PVC removable retractable style injector

Flanged removable corporation stop style injector (all 316 SS)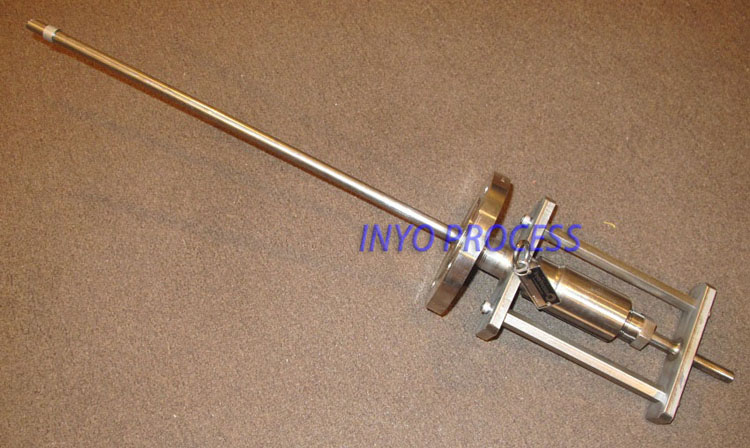 We also offer a high pressure retractable injector suitable for up to 1,800 psi. Please see our High Pressure Injector page for more information.

Download a Data Sheet for a Threaded Retractable Chemical Injectors (CS Series)

Download a Data Sheet for a Flanged Retractable Chemical Injector (CSF Series)

Download a Data Sheet for a Diffuser Style (multi-orifice design) Retractable Diffuser-(CSD Series)


Download a Standard Hose Assembly Data Sheet for use with the retractable injectors

Download specification (Word document) for specifying a retractable chemical injector for your project specification
---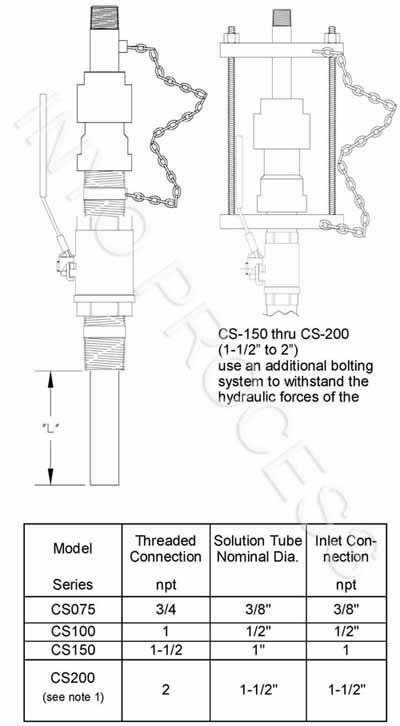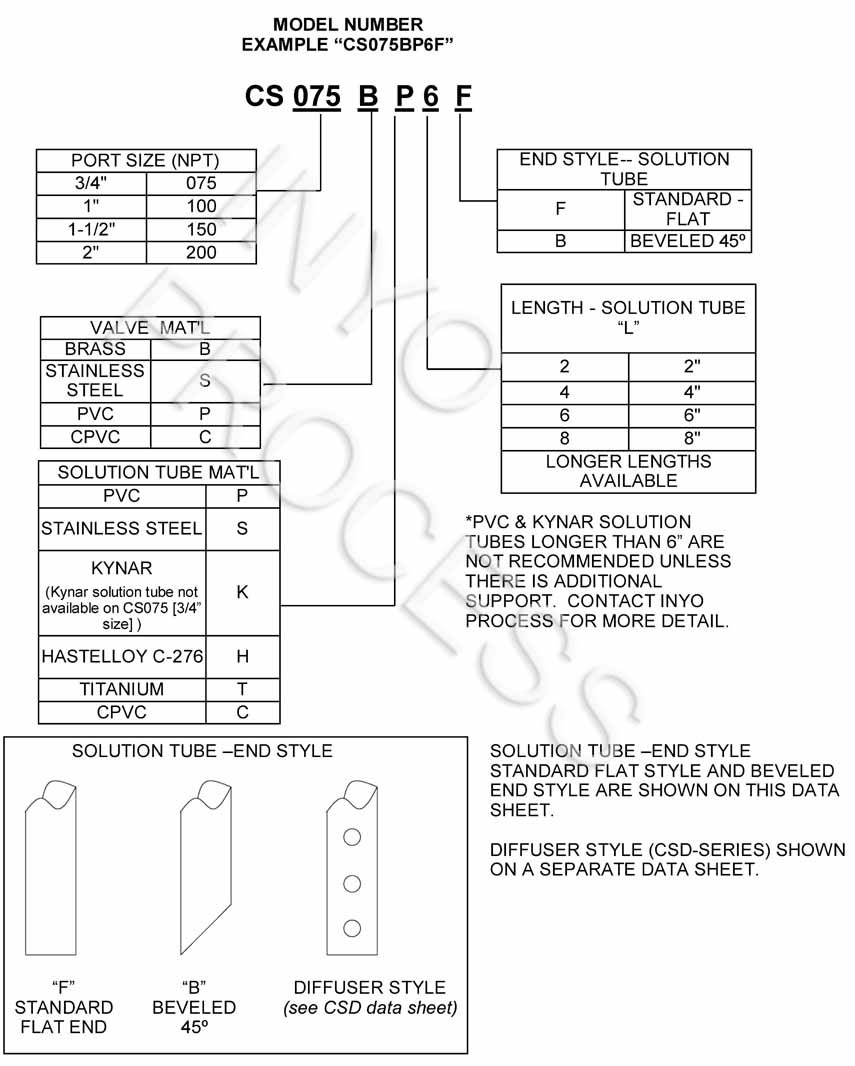 We offer these injectors with additional accessories, such as flexible hose assemblies and check valves. Inyo Process recommends the use of external check valves on the injectors. This provides maximum versatility for the end user, and the type and material of the check valves can be better customized for the chemical application.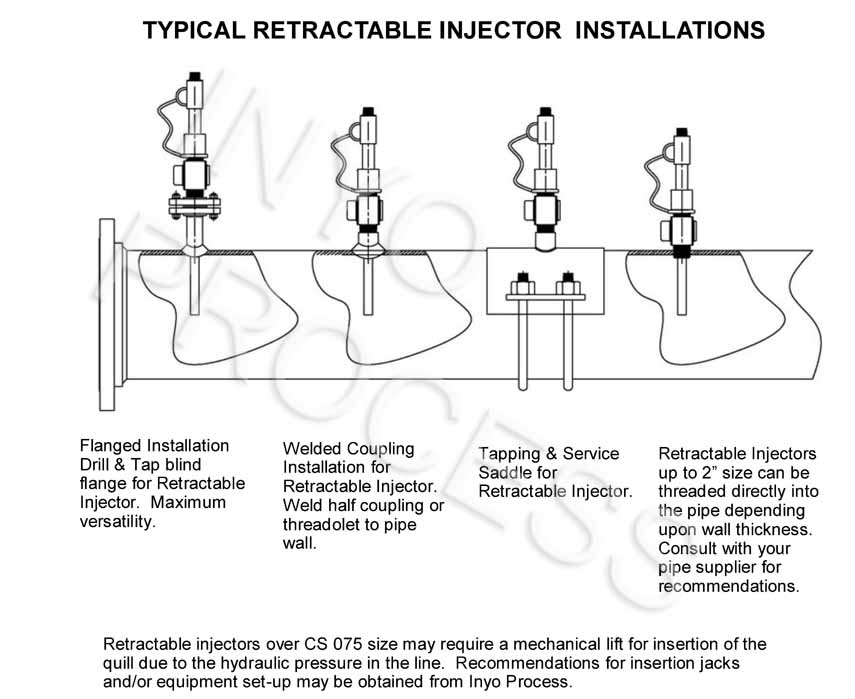 ---
Retractable Chemical Injection Assembly Specifications
Section 11XXX
Retractable Chemical Injection Assembly:
1. Rating 150 psi.
2. Type: Insertion type injection quill.
3. Connection: Connect to process pipe using service saddle and ball valve
4. Construction:
Injection assembly shall come complete with ball valve, solution tube, solution tube adapter, packing nut, safety chain and threaded inlet connection.
Solution tube shall be for sufficient length to extend into the process pipe to between one third and one half the pipeline diameter.
Injector should allow for rodding in place.
Connection must include an acceptable safety device to prevent accidental withdrawal of injection solution tube while under pressure and/or surge conditions. All wetted components shall be compatible with the chemical services.
5. Chemical Injection Assembly should be Model #"______" by Inyo Process or equal preapproved by the engineer.