High Pressure Injectors
Inyo offers a range of injectors - both fixed and retractable that can be used on high pressure applications.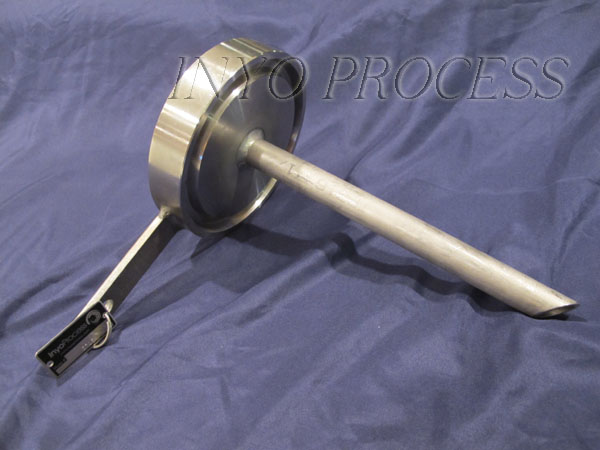 RTJ style flanged injector

Retractable injector
The Inyo Retractable Quill Injector allows for chemical injection and sampling applications at pressures up to 1800 psi and temperatures to 550 degrees F
The standard installation allows for insertion depths of 6 and 12". With a wide range of injector/nozzle and end configurations, this robust system can easily be adapted to meet your most demanding applications.
FEATURES
Easy insertion and retraction allows for inspection or replacement without shutting down the process pipeline
The external frame allows for precise depth and orientation of the quill
Maximum flexibility. The injector can be configured for your special applications including adding a nozzle for liquid into gas stream dispersion.
Adaptable to both liquid and gas stream applications
Inconel/graphite packing provides durable service under severe conditions
Applications:
Injection of corrosion inhibitors into pipelines

Atomizing liquid into gas streams

Sampling systems
SPECIFICATIONS
Insertion quill diameter 1/4" I.D. [ 6 mm] available in 316 SS or Hastelloy C-276 (Larger sizes are available on a custom basis)
Support Hardware: Stainless Steel
Gland and injector body: Stainless Steel
Packing: Graphite with Inconel support wire
Note: Injector should be connected to a gate valve (gate valve to be provided by others)

Download High Pressure Injector brochure

Multi-Hole Sampling Probe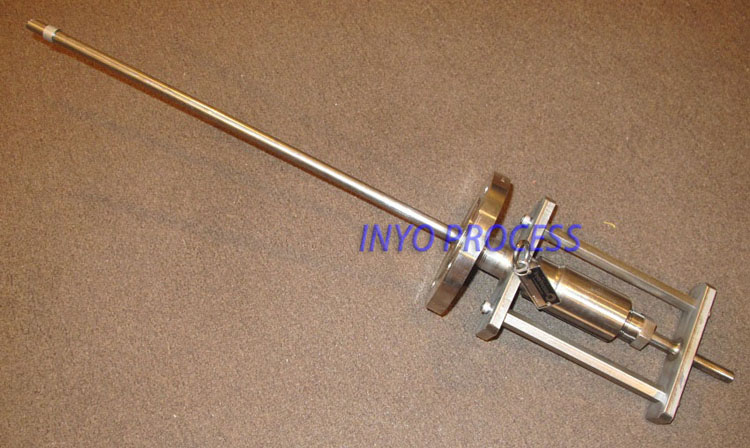 Flanged High Pressure Injector used for injecting conditioning chemicals into a steam application