Chemical Hoses
Inyo Process can supply chemical hoses integrated with our injection systems.  Typical choices include:
Braided PVC Hose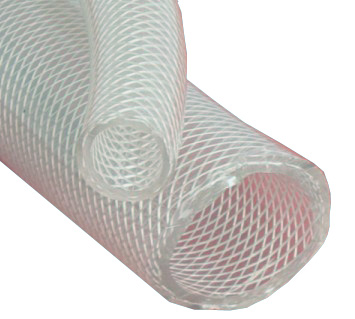 Rugged, chemical compatible with most chemicals and economical chemical hose.  Typically supplied with PVC fittings
Convoluted Bore PTFE Hose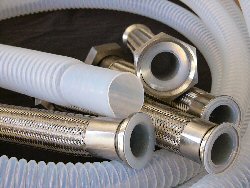 Excellent for all aggressive acids and chemicals, outdoor applications exposed to sunlight.  The ribbed inner PTFE tubing can withstand vibration
PTFE Lined Flexible Hoses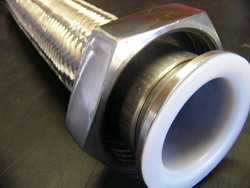 Heavy duty PTFE lining for the most aggressive chemicals such as sulfuric acid.  Typically used in conjunction with PTFE lined piping systems.
Contact Inyo to discuss your requirements.