In Line Steam Heater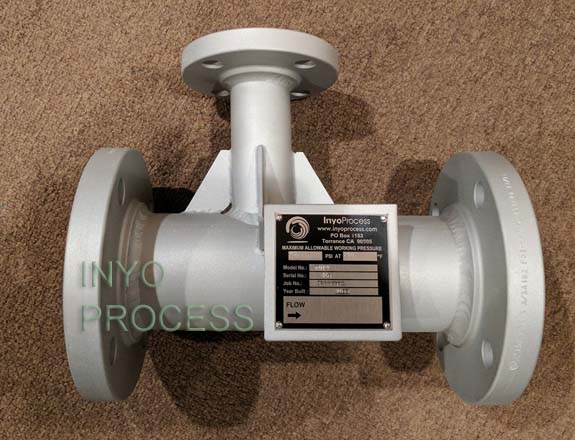 The lnyo Process Steam Heater is a compact device for direct injection of steam into the process line for heating water and compatible products in a quiet, vibration free and 100% efficient fashion.
Available in a range of materials: Stainless Steel, Duplex & Nickel Alloys
Contact us with your process conditions for a quote.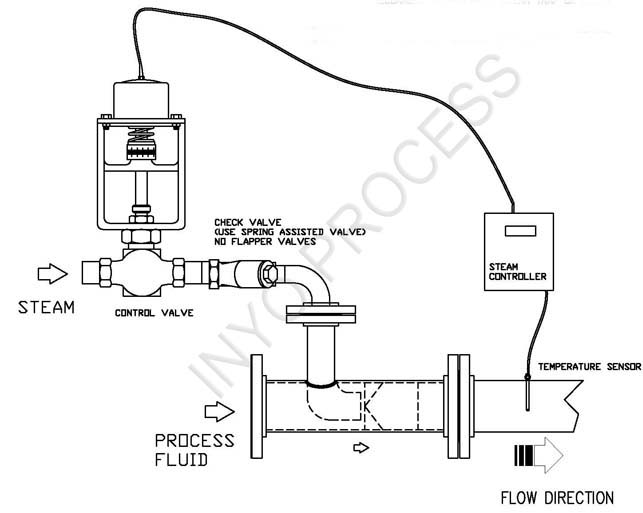 ---
Tank Heater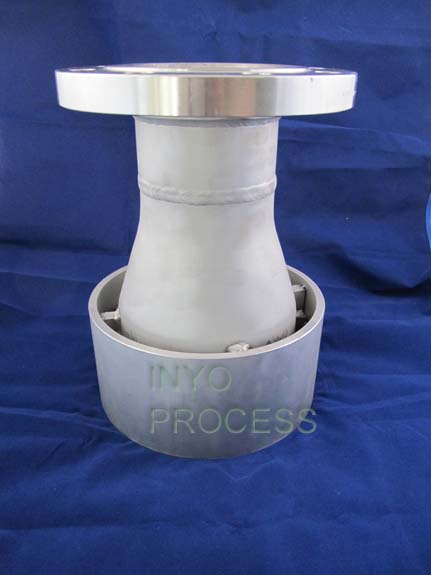 The Inyo Process Tank Heater offers quiet and effective steam heating of a tank or body of liquid.
Steam is forced into series of narrow jets that works as a venturi eductor, drawing in water and thoroughly mixing the steam with the water, efficiently and with minimum noise and vibration. The steam provides a motive force that effectively circulates the warm liquid throughout the tank resulting in effective heating of the entire contents of the tank.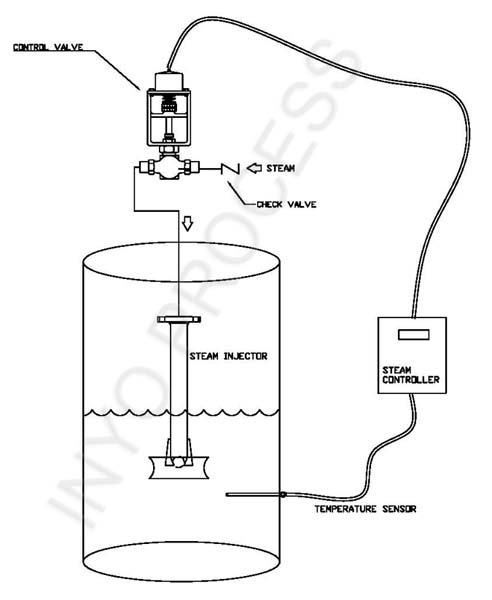 ---
Small Steam heaters for pipelines and tanks with small heating requirements (typically under 2" diameter pipes and tanks less than 100 gallons)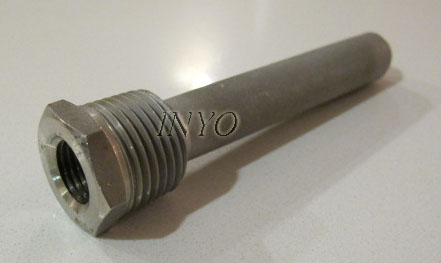 For small pipelines and smaller tanks with smaller heating requirements, Inyo Process can offer Sintered Porous sparger elements that creates tiny bubbles of steam that rapidly transfer heat with minimal noise or vibration.