Venturi Eductors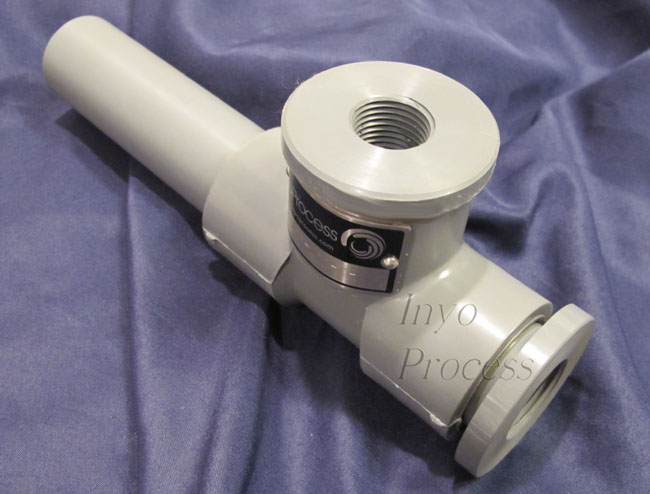 CPVC Venturi
Venturi Eductors
Works by forcing water through a conical body which initiates a pressure differential between the inlet and outlet ports. This creates a vacuum inside the injector body, which creates suction at the injection port. The chemicals that are injection are rapidly dispersed through this high velocity "rapid mix" section.
Benefits:
Can be used for drawing liquids into a chemical feed system without the use of a pump

High chemical diffusion (up to 95%)

Excellent choice for gas/liquid injection (Ozone, CO2, Oxygen, Air)

Does not easily plug or lose efficiency over time compared to a porous injector

Low cost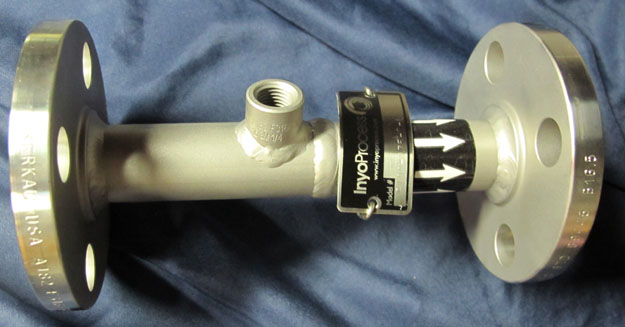 Flanged SS venturi eductor
---
Eductor Specifications and Sizing Guide

Download:
Eductor Performance Data (32 kb)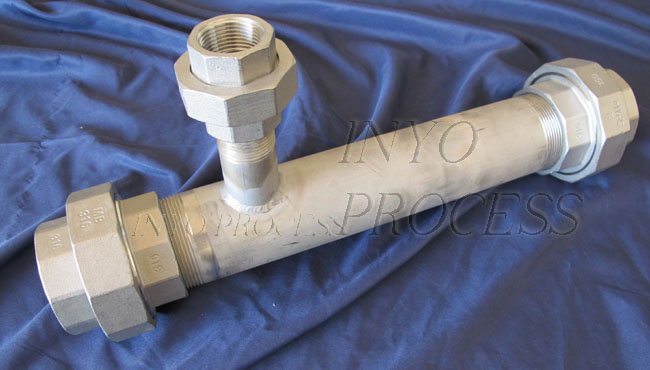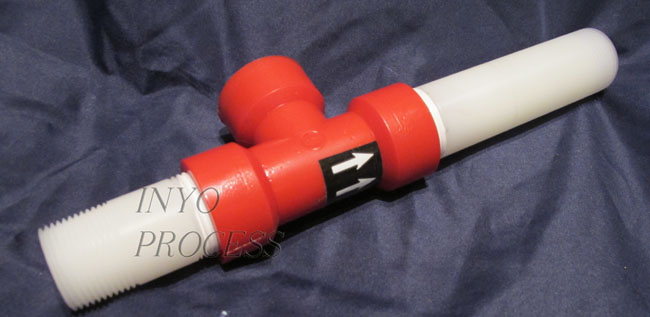 Kynar (PVDF) Venturi Eductor
PVC Eductor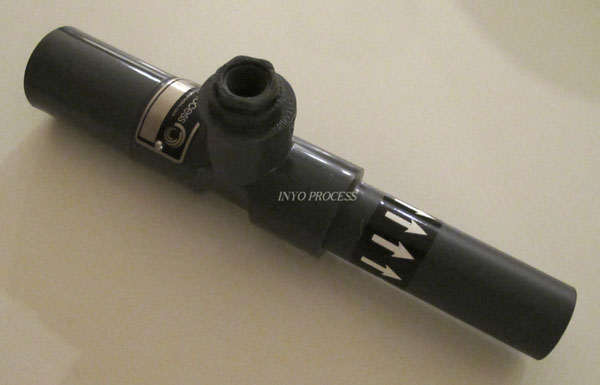 ---
Dilution System Using a Venturi Eductor
The dilution system shown below is for diluting 12.5% sodium hypochlorite (NaOCl) to a more stable 3-5% concentration solution for potable water disinfection. The eductor combines the two flows of potable water and concentrated NaOCl and thoroughly mixes the flows before being stored in a storage tank.Turning the dilution system on is simple. The water valve is turned on. This motive water will draw the concentrated NaOCl from a tank or carboy without the use of pumps.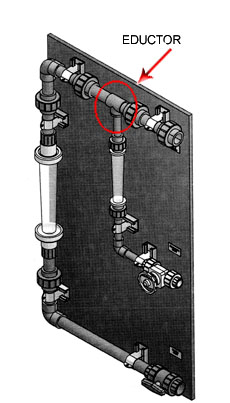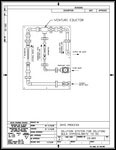 Eductor based dilution system panel (21 kb)
---
Batch Mixing Using a Venturi Eductor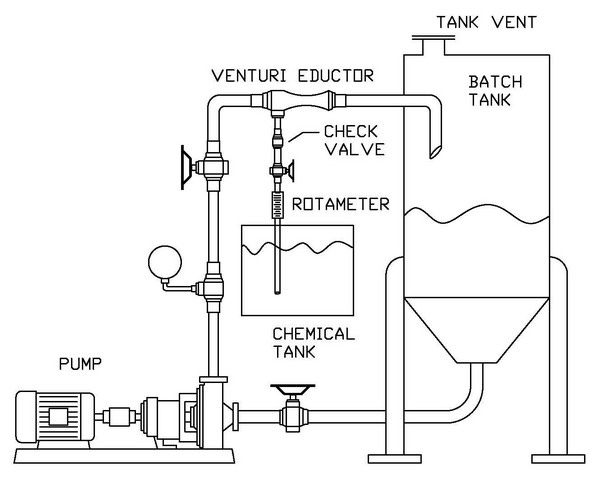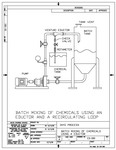 Download Batch Dilution Diagram (25 kb)
---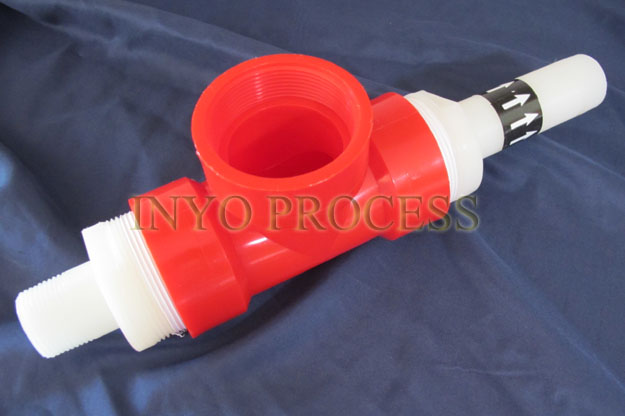 Powder Eductor for wetting granular chemicals in a recirculating tank