Injection Wafer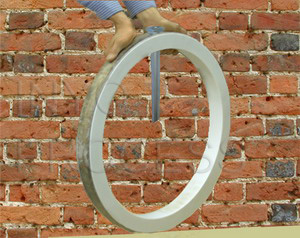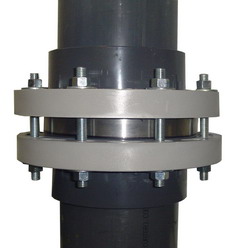 Designed to be sandwiched between flanges, the Injection Wafer provides a simple means of adding injector ports to a piping system. The wafer injector can accept threaded injection quills and retractable injectors
Advantages
Allows for inserting injectors without damaging interior finishes/coatings or linings of piping.Multiple injector port design allows for adding non-compatible chemicals by injecting at different positions in the pipeline.Ability to install both threaded injection quills and removable corporation stop style injectors that can be removed while the system is under pressure.Improve existing injection systems by using multiple injection points
Ease of Use
Easy installation of injectors into an existing piping without welding.
Available with injection quills in all materialsAvailable with Flanged ports.We can provide wafer injectors that will fit in all domestic and foreign flanges including:ANSI/ASME B16.5 125# & 150# flanges, AWWA C-207, DIN, British Standard and Australian Standard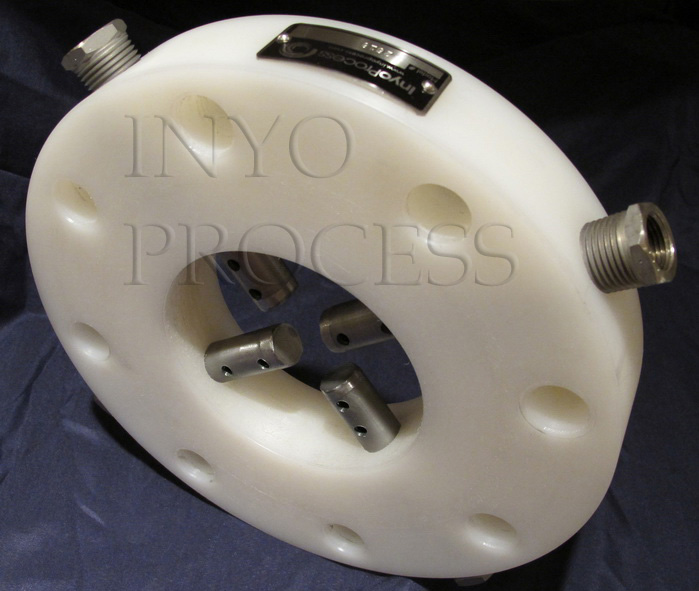 Shown above is a special Kynar/Stainless Steel Diffuser version designed for a slurry pilot bioenergy facility
If you need a special version –Contact Us!


Download the standard injection wafer drawing (46 kb)


Download brochure describing the Inyo Process Injection wafer (580 kb)
---
Custom Injection Wafers
Inyo can offer a customized wafer to meet the requirements of your application. Below are some examples of custom injection wafers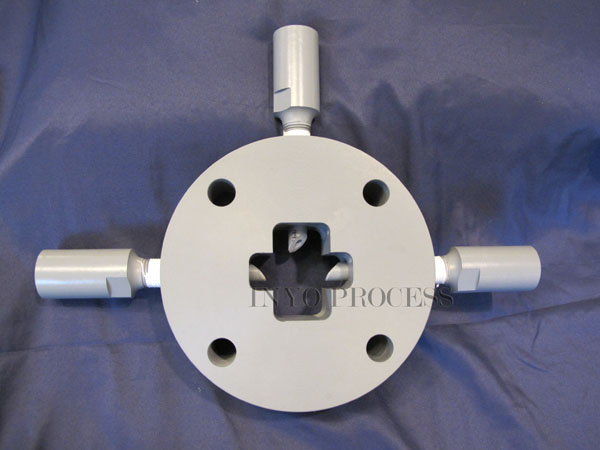 This all CPVC injection wafer uses a series of Hastelloy spring/ceramic ball check valve injectors and injection wings to allow for even dispersion of the injected chemicals. A number of chemicals were added to a produced water treatment facility in an oilfield.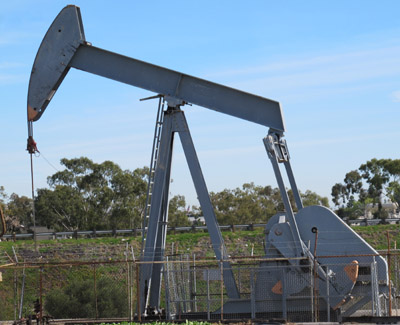 ---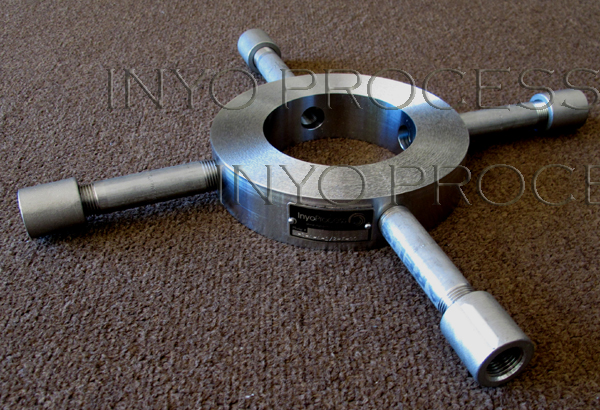 This ring style stainless injection wafer uses nipples to ensure that the connections are readily accessible from outside of the flange perimeter
Used for injecting dilute polymer into a belt press dewatering sludge application.
---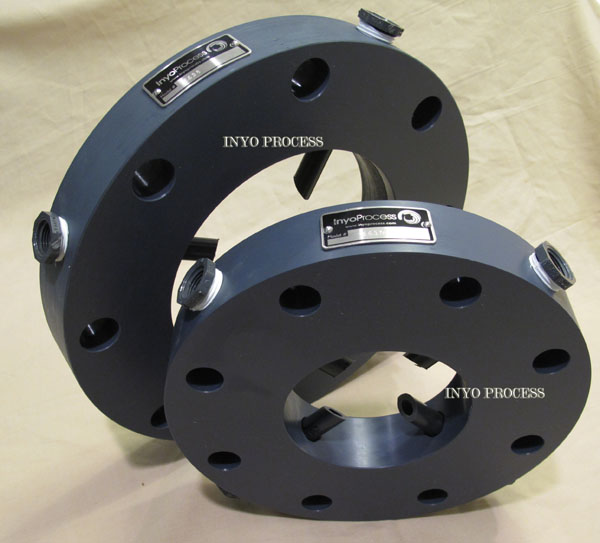 These full diameter PVC injection wafers include integrated injectors
---