PVC, CPVC & Kynar Injection Quills Metal Injection Quills Multi-Orifice Injection Quills Teflon Injection Quills
---
PVC & CPVC & Kynar (PVDF) Injection Quills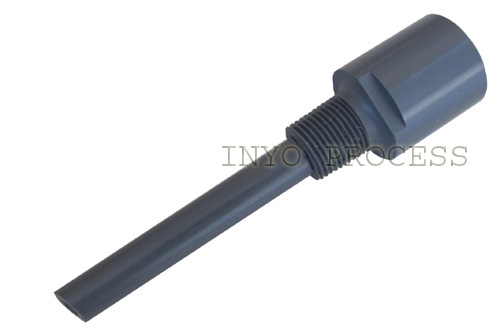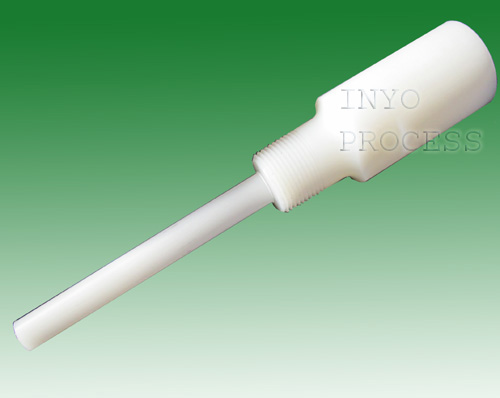 PVC, CPVC & Kynar (PVDF) Injection Quills provide broad chemical compatibility for a variety of water and industrial chemical applications. These quills can be used with most acid & base solutions, and many chemicals including chlorine & ammonia.
PVC is an excellent all-around material up to approximately 130°F.
CPVC can provide many of the same properties as PVC up to approximately 180°F. Under some conditions, CPVC can become brittle as it ages, so PVC is recommended unless higher temperatures are present.
Kynar provides excellent chemical resistance properties up to approximately 225°F. Often used for strong/concentrated acids.
Maximum pressure: 150 psi
For suggestions on choosing a quill see the guide, Choosing an Injector or Chemical Diffuser System
Plastics quill are offered in two configurations: QP & QPM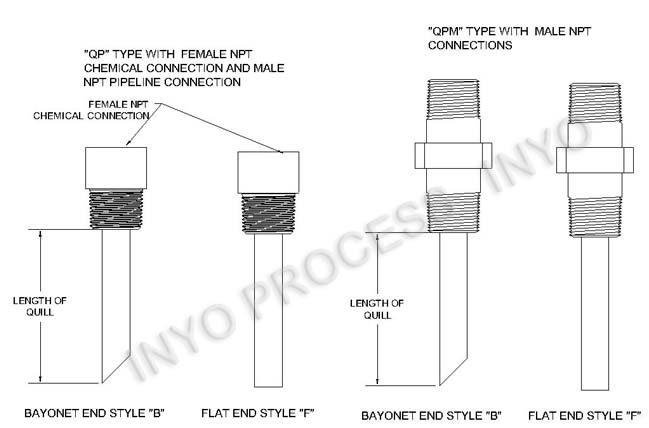 ---
QP style - A male/female npt fitting with a female npt for the chemical connection that allows for easy connection to a pipe or threaded npt tube fitting.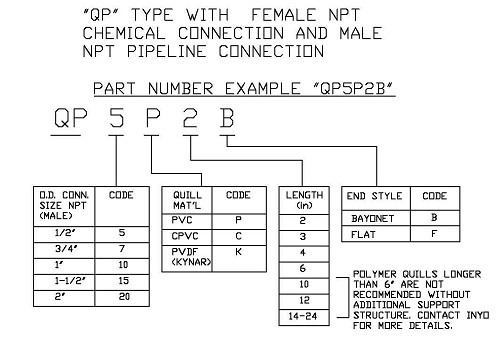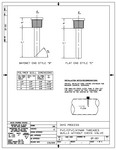 Download QP PVC & CPVC & PVDF (Kynar) Datasheet
---
QPM style - A dual male npt end which allows for easy connection of a check valve or coupling or shut-off valve.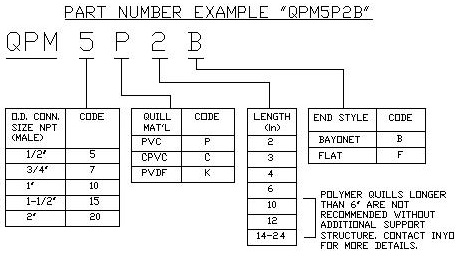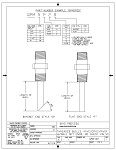 Download QPM PVC & CPVC & PVDF (Kynar) datasheet
---
Custom Injection Quills
Inyo can provide a wide range of custom quills to meet your specific needs. Shown below are several examples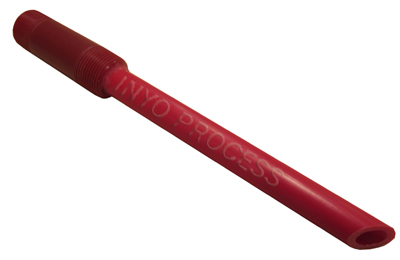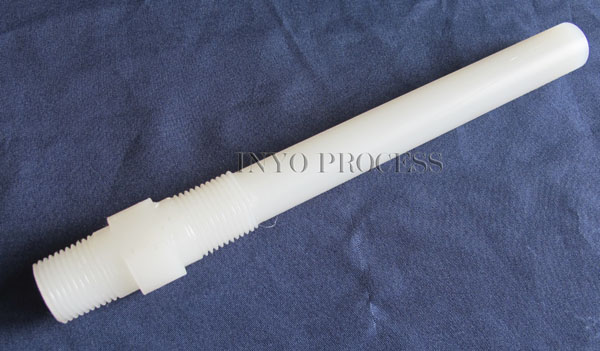 Several Kynar quills designed with a male end fitting for connection to a check valve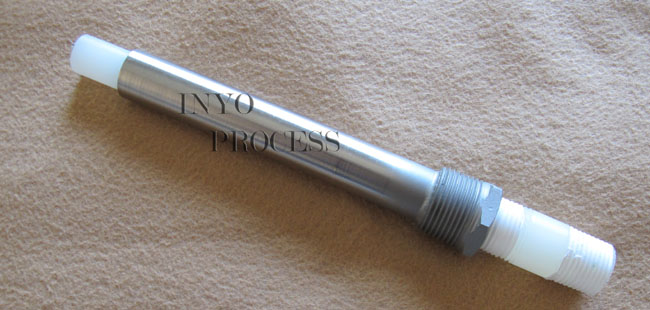 A PVDF (Kynar) quill designed with a removable steel support tube. This allows a longer injector to be used in a large pipeline without concerns for bending or breakage. Used in a meat processing plant's hot water process line for injecting a bromine solution.