Jet Mixers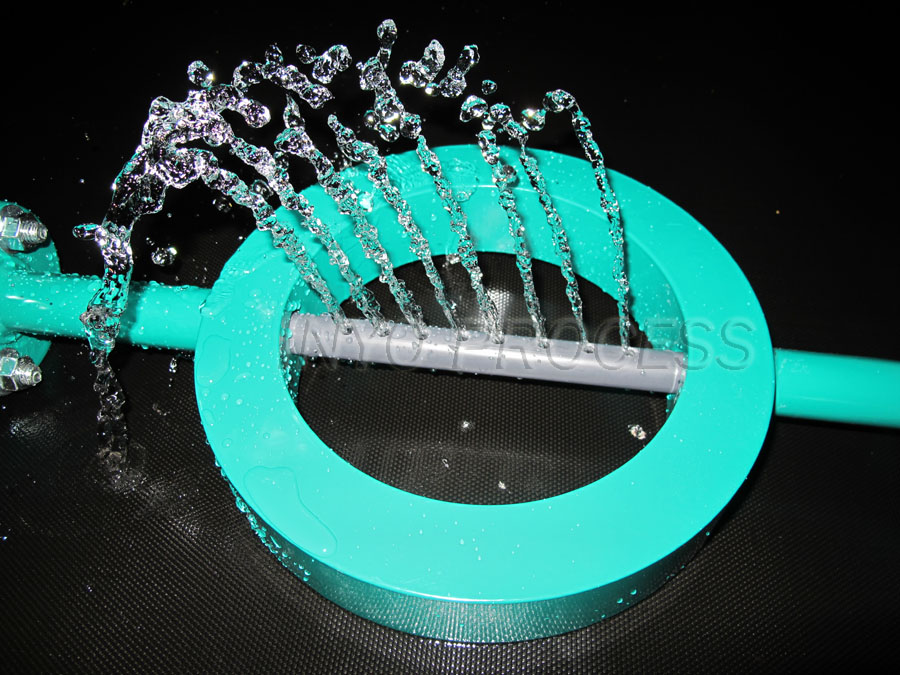 A jet mixer is created by using on or more nozzles or orifices to create a high velocity counter flow in a pipe or channel.  This countflow jet creates considerable turbulence and mixing shear that results in a highly effective method of diffusing chemicals.
Jet mixers can be used for:
Flash mixing of coagulants such as alum

Disinfection including chlorination and chloramination

Gas/liquid dispersion including aeration, CO2 addition for pH control and ozonation
One of the main advantages of a jet mixer is the simplicity of the design.  The capital costs are low, and there are no moving parts except for the pump.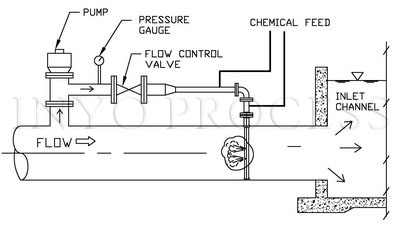 Typically a jet velocity of 20-30 ft/sec is used to properly disperse the chemicals.
Jet mixers use a high velocity injection flow submerged in a fluid to create turbulence and mixing shear which dissipates the energy.
Inyo Process can provide a range of solutions for tailored for your application.  Give us a call!
---
Drawing of a Typical Jet Diffuser Layout
Details the General Arrangement of a typical multi-orifice injector set-up with carry water