Teflon Threaded Injection Quill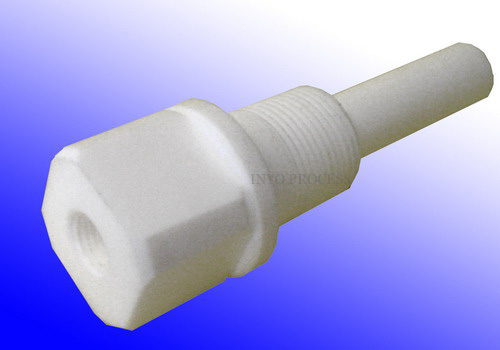 Teflon injector is designed for the injection of concentrated acid. 

Excellent choice for injection of concentrated sulfuric acid.

Constructed from 100% virgin Teflon material.

Allows for injection of concentrated acids and directs flow away from pipe walls and threaded injection port and into the turbulent flow stream for maximum chemical diffusion.

Able to withstand the heat of dilution of concentrated acids into water.

Designed for flow rates up to 15 gal/hr [56 Liters/hr].

Works with pipes up to 12" [300 mm] in diameter.
 For additional information view our Selection Guide.